Regular price
Sale price
$4.99 USD
Unit price
per
Sale
Sold out
Are you a dedicated home health nurse looking to streamline your daily tasks and enhance patient care? Look no further than our comprehensive Home Health Nurse Templates. Crafted with your needs in mind, these templates are designed to simplify your workload while ensuring top-notch patient care and adherence to essential documentation requirements. Here's what this indispensable toolkit includes:
Bagging Technique (Power Point)
Properly organize your bag with essential tools
Always carry relevant patient records
Maintain a clean and organized bag
Documentation Plan Template:
Simplify the complex world of documentation with a user-friendly plan template.
Efficiently organize your documentation tasks, ensuring all essential information is recorded accurately.
Saves valuable time and minimizes the risk of documentation errors
Start of Care OASIS Template:
Ensure compliance with Medicare guidelines and accurately assess patient needs.
Streamline the Start of Care process with a structured template that covers all required OASIS elements.
Facilitate better patient outcomes by capturing a comprehensive baseline assessment.
Nursing Visit Notes Template:
Elevate your patient visit documentation with a well-structured note template.
Promotes consistent and thorough recording of each nursing visit.
Easily track patient progress and identify areas that may require intervention.
Sample Wound Care Orders Template:
Improve wound care consistency with a standardized order template.
Facilitate clear communication between healthcare providers and ensure consistent wound care procedures.
Minimize the risk of medication errors and complications.
These templates are not only a time-saving resource but also a vital tool for maintaining accurate records, adhering to regulations, and ultimately delivering the best possible care to your patients. Invest in these templates today and experience the ease and efficiency they bring to your home health nursing practice. Elevate your patient care and documentation standards with confidence.
Buyer can contact seller about any issues with an order.
Share
View full details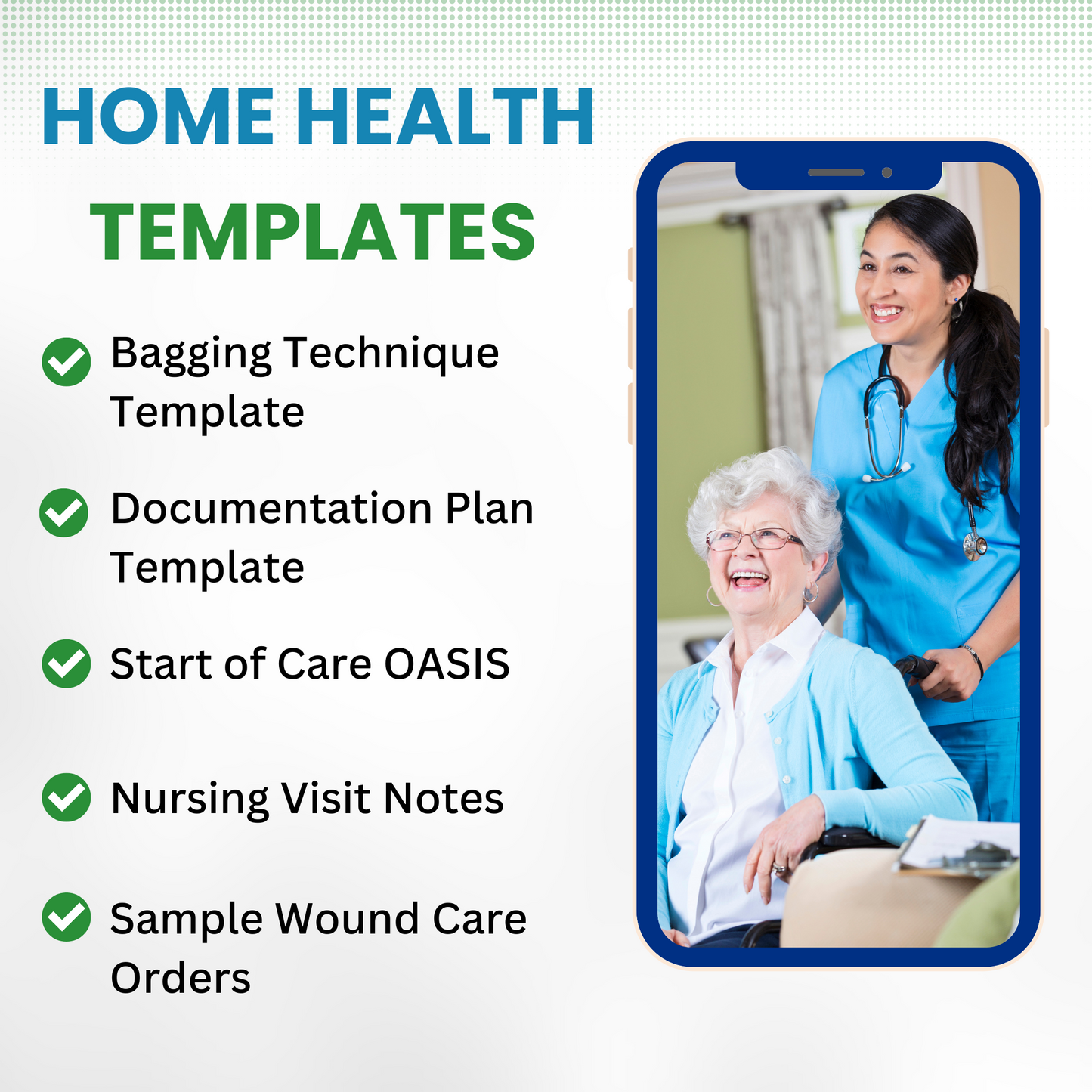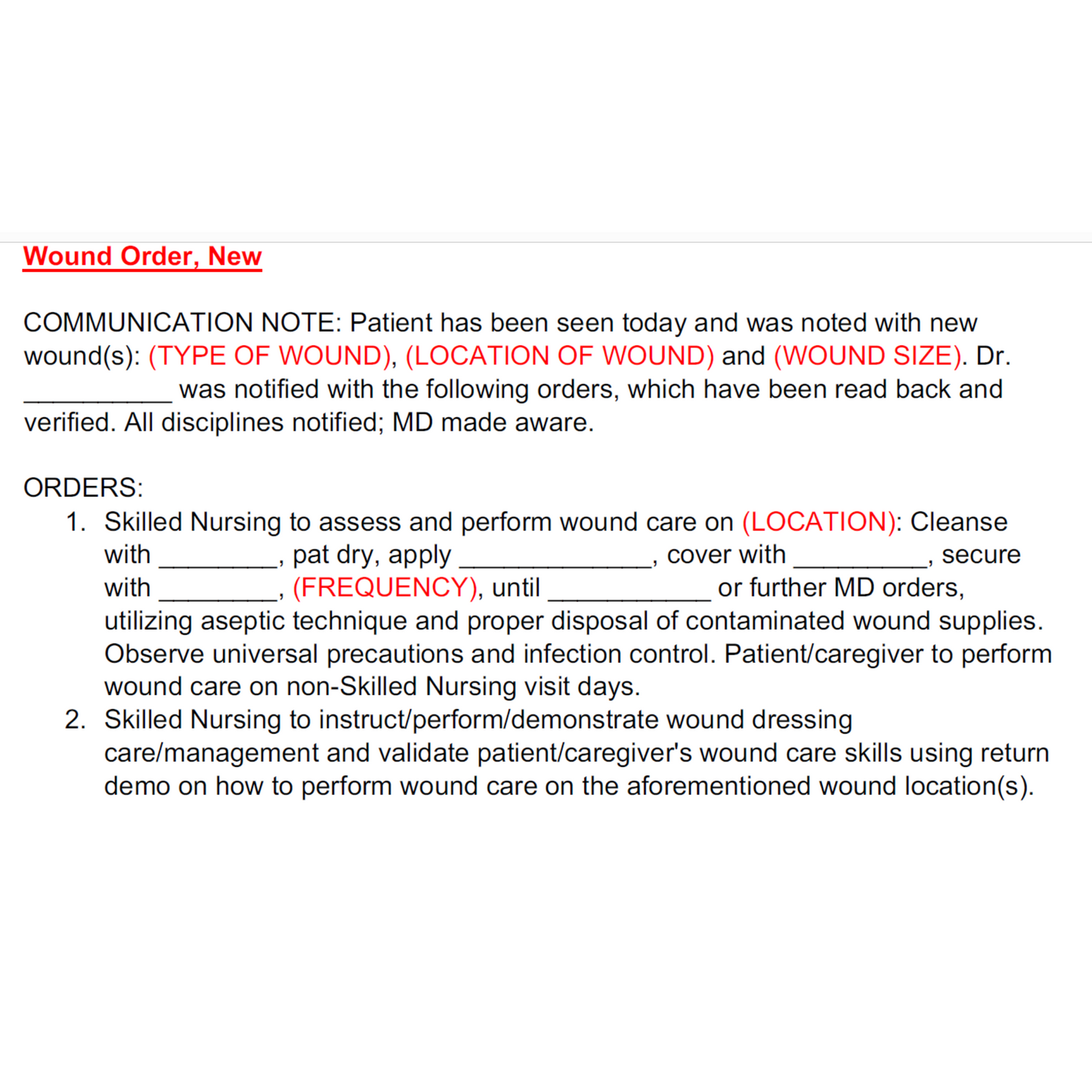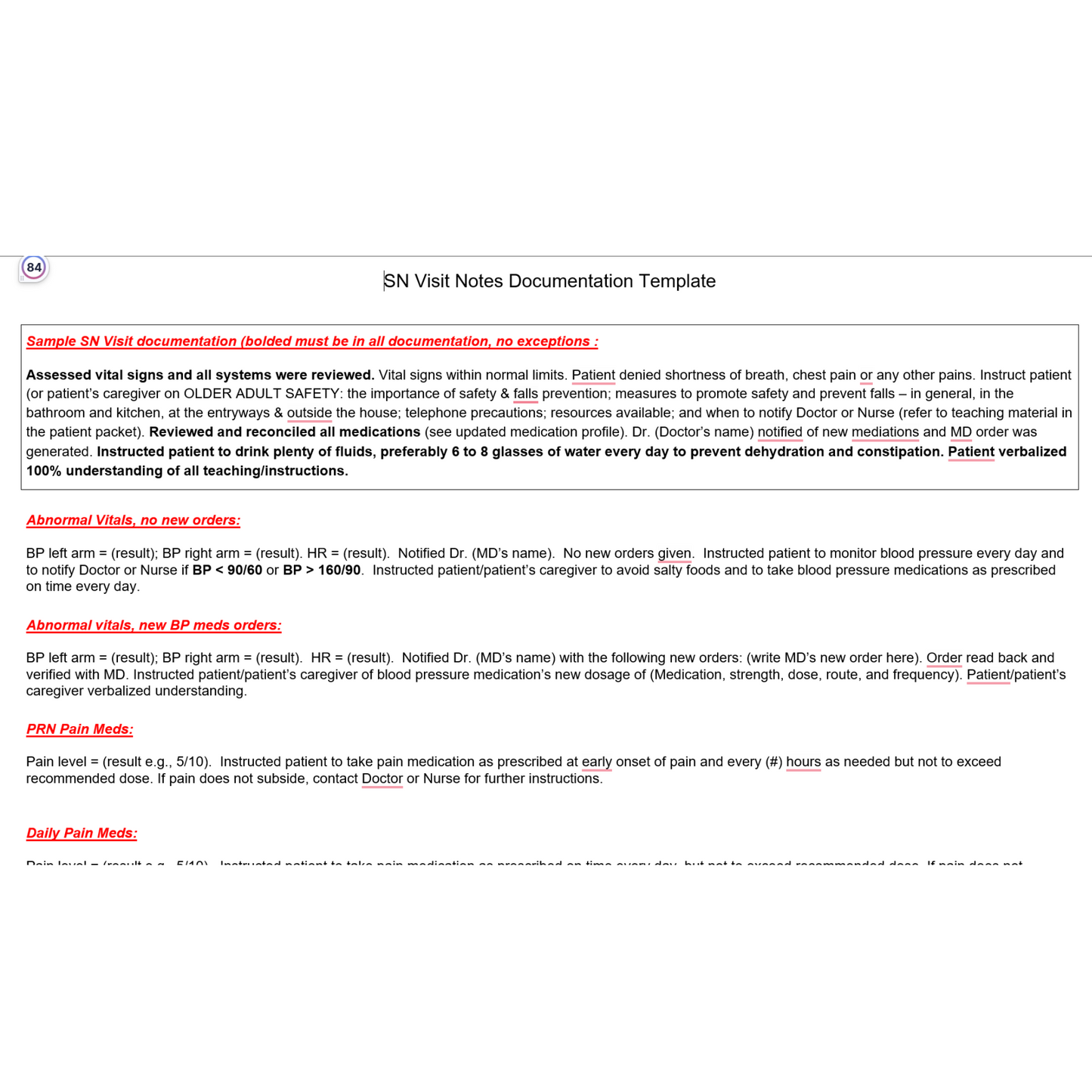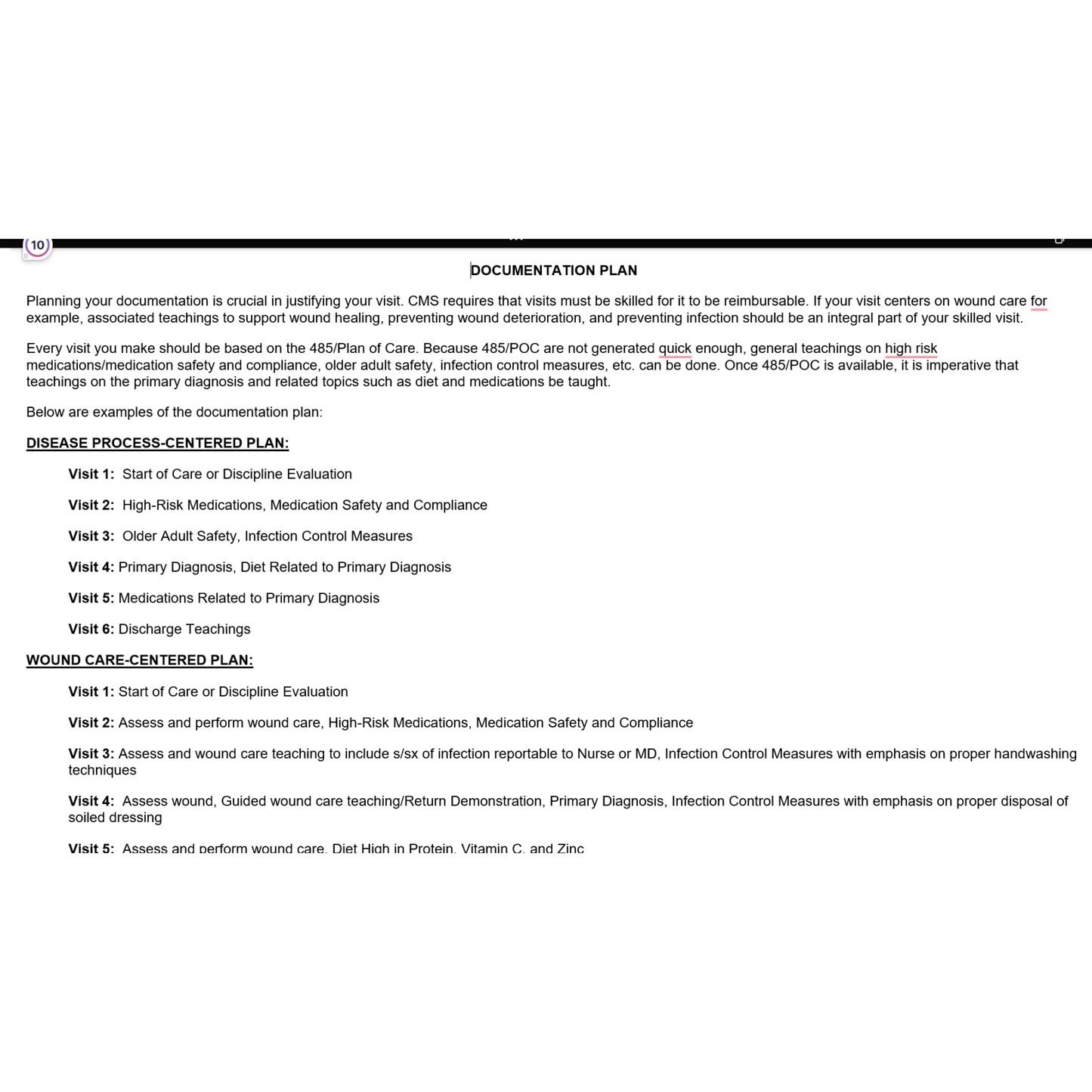 Hi! Thanks for stopping by! This is a small business enterprise. I hope you like what you see. I offer a 10% discount once you sign up for the mailing list, as well as free shipping for orders over $100.00